Gold is testing the bear's commitments at the resistance structure. Weekly support could be their target if bulls capitulate at this juncture.
TEHRAN (Iran News) – As per the prior analysis, where gold was presumed to move higher given the structure and bullish chart formation, explained here, the bulls did indeed extend to the target:
Live market, 1-hour chart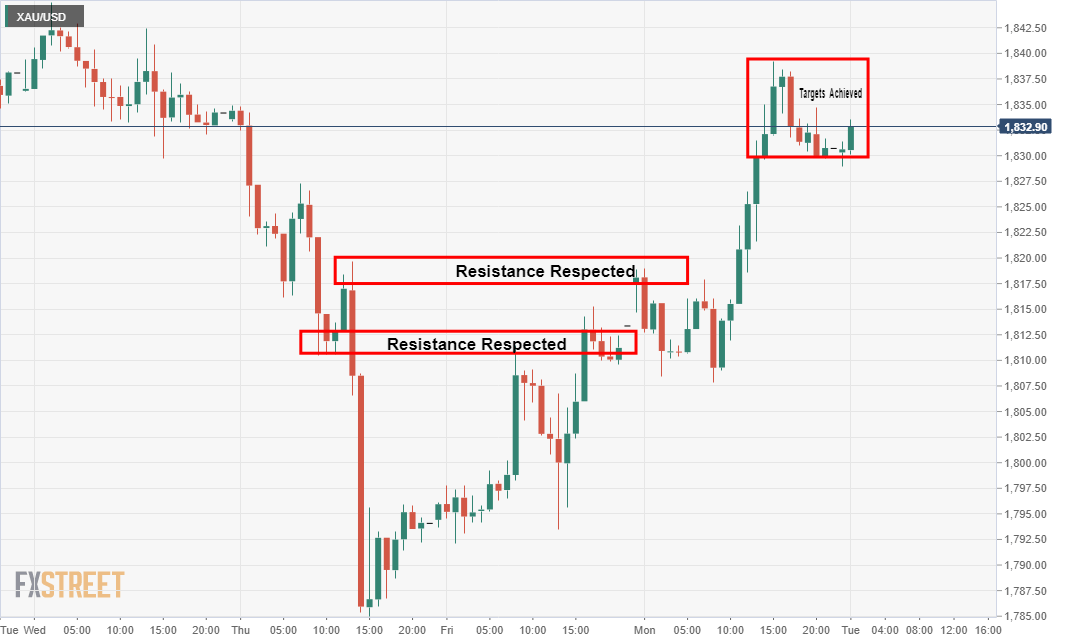 Here was the prior analysis:
And here it was from a daily perspective, noting the M-formation and target at the neckline:

"Gold Price Analysis: Bears to target a run to weekly support at $1,765"
What now?
There is still room for some additional gains to the upside from where it will be made or break time. "
Daily chart, gold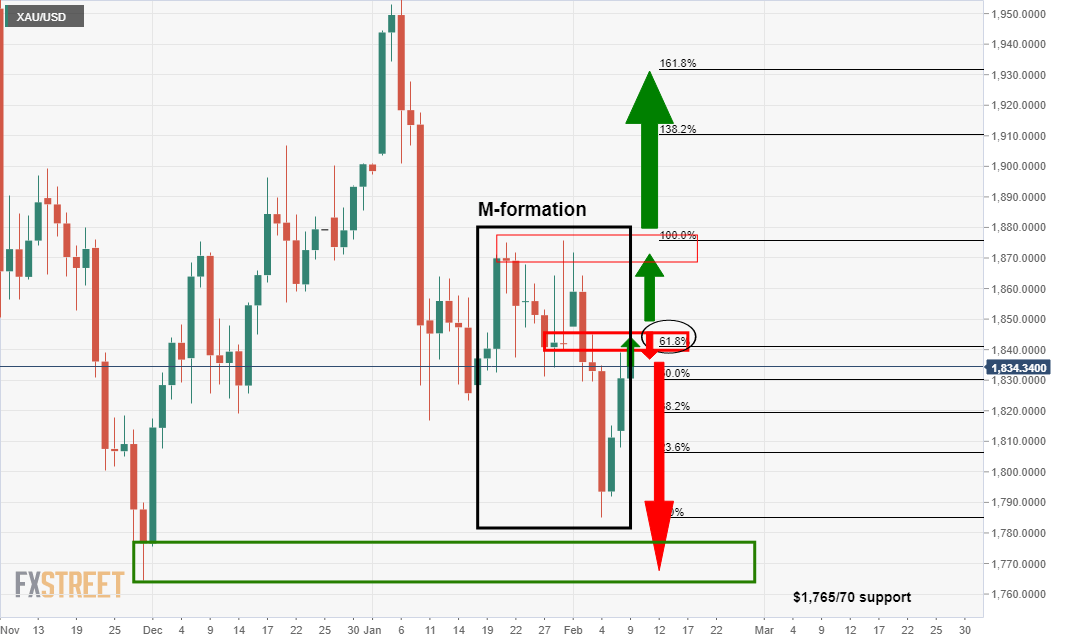 An extra push deeper into the bear's lair could be on the cards in a fuller test of the resistance area.
A break of which will open prospects of a run to the prior highs and/or higher still.
If the bears jump on this from there, then a strong possibility will be for a downside extension of the last bearish impulse from which the price has been correcting to a 61.8% Fibonacci retracement.
However, from that juncture, the bulls will most probably step up to the plate to protect weekly support at $1,765:
Weekly chart, gold
"Gold Price Analysis: Bears to target a run to weekly support at $1,765"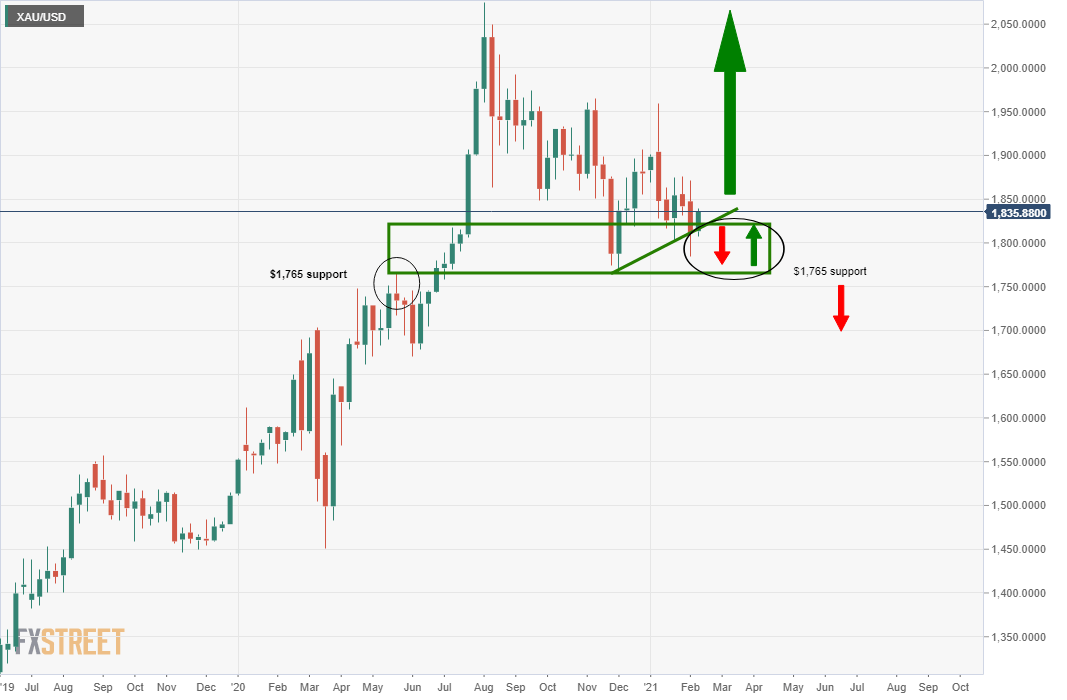 Short link :
https://irannewsdaily.com/?p=124195